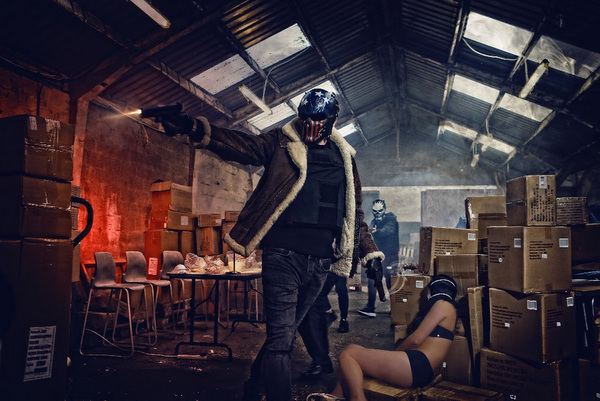 Principal photography has now been completed on London Knights Productions upcoming film, '24 Little Hours'.
Following a 10-year prison stint, a man seeks vengeance against his sister's murderers. Aided by those he believes he can trust, they go on a 24 hour killing spree to settle all scores before the police stop them. During the deadly game of cat and mouse a discredited female detective, whose superior questions her every move uncovers the shocking truth.
The film, produced by London Knights wrapped in Essex, UK, on the 1st of February after just 8 days of filming.
Paul Knight, Director, best known for his feature film 'A Landscape of Lies', said: "I am so proud to have wrapped our shoot on 24 Little Hours on schedule. It has been a busy few weeks, but we have had fun along the way. I'd like to thank our great cast and crew for all their efforts and for making this film such a joy to work on, I already see the movie in my head and can't wait to start editing. There's been a great buzz on 24 Little Hours (@24littlehrs) across social media and I'm sure that both domestic and international audiences are really going to enjoy the film when it is released."
The film stars Kris Johnson (Welcome to the Punch, Hooligan Legacy) as the vengeful brother, Danny Midwinter (From Hell, Interview with a Hitman) as the streetwise informant, Fiona Skinner (A Royal Night Out, Taboo) as the discredited DI Summers and a sterling performance from Marc Bannerman (Eastenders, Snatch TV series) as the father figure to the team, also in her debut acting role is Page 3 model Joanna May Parker as the elegant Rochelle.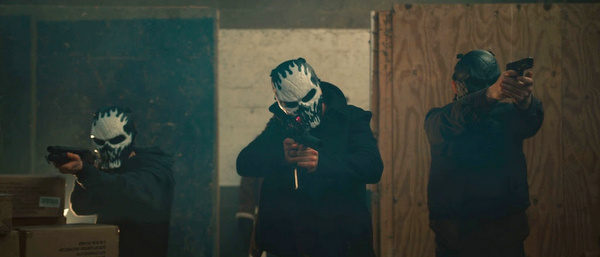 Rounding off the main cast are Ewen Macintosh, Danny Young, Jonathan Hansler, Jason Wing, Neal Ward and Karl Hughes.
Paul Knight continued, "It is always a treat to work with an established cast but also important to give emerging diverse talent a showcase and we were fortunate to have that opportunity on this production and being that first feature film credit as their respective careers begin to soar. One such talent was our DoP Richard Oakes who was recently featured in Digital Filmmaker Magazine', this man has one hell of a future ahead of him, we were very lucky to have him on board."
Producer Diane Knight, who is a strong supporter of #womeninfilm had this to say "This film is the first of many films we have scheduled in which we aim to use as a platform to showcase new talent both in front of, and behind the camera. We have an optimistic slate of productions and finance secured for the next 5 titles. This really helps us invest in the careers of the creatives that help make these movies look as good as they do."
Fellow Producer Damien Morley said, "After just two months of development we found ourselves on set for day one of filming, 8 days later we had wrapped a multiple location, ambitious script. The speed and efficiency of Paul and his crew is a testament to the talent available in the UK.
We are pleased to be co-producing this slate of commercially driven movies with UK Director Paul Knight. '24 Little Hours' is a great example of UK filmmaking as a growing industry outside of what the large studios are doing.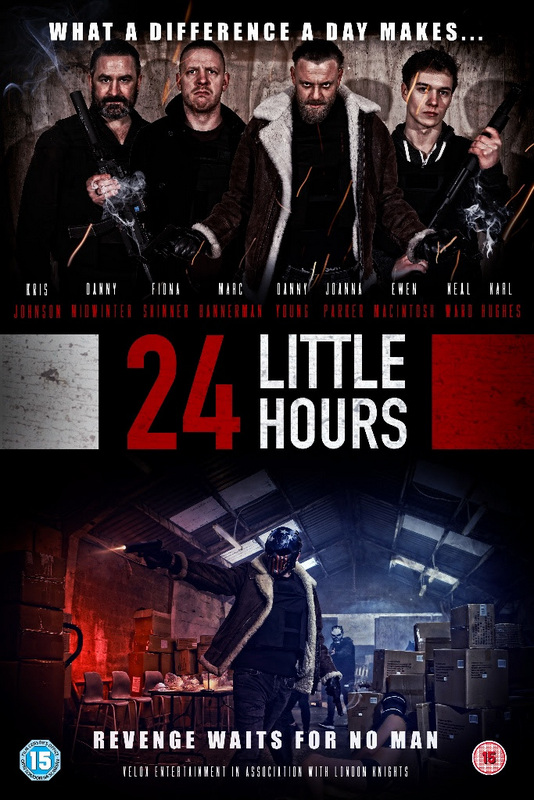 We are focused on marrying international expertise with gifted local filmmakers to help them develop world-class skills that can only enhance the British film industry.
On 24 Little hours, we brought in a level of production expertise that helped bring the film in on time and on budget. In turn, this allowed Paul the freedom to be at his creative best and deliver a great film."
Paul and his team will edit the film with their in-house post-production studio over the next 2 months.