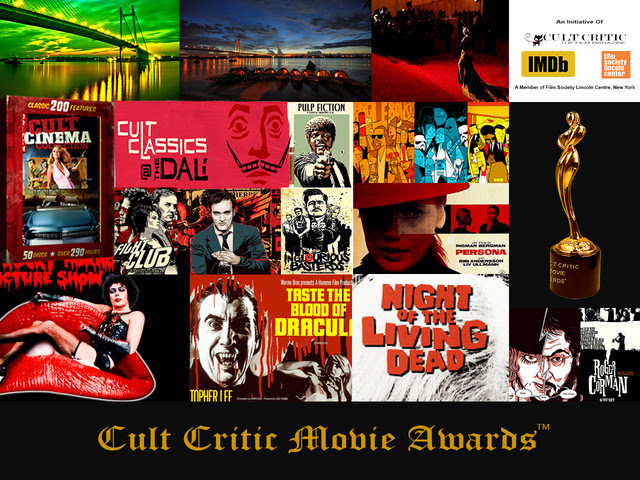 After the IMDB award listing qualifier Calcutta International Film Festival and Virgin Spring Cinefest (Both in the top 100 list of Best Reviewed Festivals and in the list of the Best Visionaries competitions on FilmFreeway), we are pleased to announce the launch of Cult Critic Movie Awards (CCMA).
This is a new monthly competition with an annual awards event and gala, managed directly by top film magazine CULT CRITIC™.
What can you achieve? Besides becoming an award-winner of the competition, you will be able to get your own customized trophy, get a review and an interview published at Cult Critic film magazine, and be part of The Cult Critic Collection (TCCC), an innovative marketing & distribution platform which focuses on licensing critical classic and contemporary cult films and on selling them to cinephiles.
To submit, use the following code for 25% off: CCMA25DEC