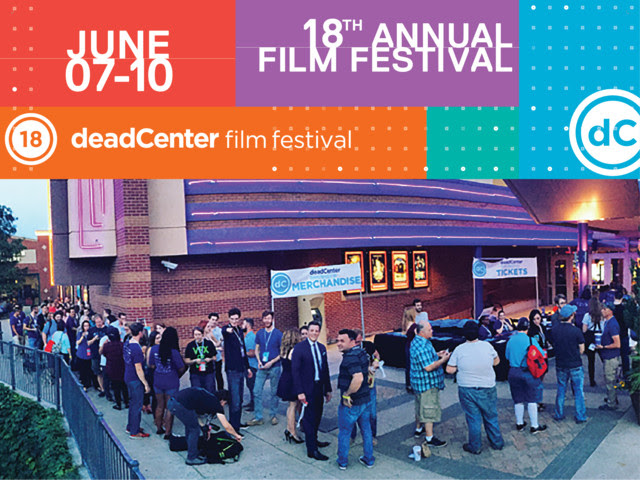 Since our beginnings in 2001, deadCenter has become our region's largest film festival and one of the "20 Coolest Film Festivals in the World," according to MovieMaker magazine. While still presenting the best regional films, deadCenter has grown into an international festival, featuring over 1,700 films from around the world and all over the United States. Last year's festival attracted 30,000 enthusiastic fans to downtown Oklahoma City. Throughout the years, deadCenter has remained dedicated to providing our filmmakers and audiences with the best possible experience: showing great films, hosting interesting filmmaker panel discussions, and throwing amazing parties that celebrate YOU – the filmmaker.
deadCenter is run by working filmmakers, and we know how difficult and overwhelming the distribution process can be. Since its inception in 2012, our Distribution Forum has served to ease that process. deadCenter invites sales agents and distributors from across the country to meet "speed dating style" with every accepted dCFF filmmaker attending the festival. Whether you have a feature with tons of celebrities or a short film you made in high school, the Distribution Forum is your chance to bend the ear of a distribution professional and find out how it all works.
deadCenter also boasts several volunteer committees with the singular goal of providing filmmakers with an outstanding festival experience. Travel to the festival is made easy, thanks to our host committee. Whether it's airport transportation, helping pick up your credentials, or taking you to the hippest new restaurant in town, our festival hosts have you covered. And, our marketing committee ensures that every accepted film finds its audience before and during the festival.
deadCenter's energy attracts filmmakers and film enthusiasts from across the world. With enhanced national visibility and our knack for making every attendee a VIP, deadCenter Film Festival makes its mark in the deadCenter of country.