A gritty feature-length action drama likened to a satisfying martial arts collaboration between Quentin Tarantino and Coen Brothers
---

EYES OF THE ROSHI is an Independent action-drama, a vendetta film starring Eric Roberts (Runaway Train; Pope of Greenwich Village; Star 80; Dark Knight) and introducing Karate Do and Raja Yoga Grandmaster Adam Nguyen.
Saigon / 1973. Young Adam's, heart is breaking as he discovers his childhood love, the girl he grew up with, raped and murdered. As a mourning Adam keens over her dead body he makes a fateful resolve to avenge her loss, thereby igniting a forty-year odyssey of revenge and death, which ends a continent away in a final climactic confrontation. SPLASH MAGAZINE says "Eric Roberts rediscovers early magic in Eyes of the Roshi a Gem of an independent film…bound to be a cult hit!"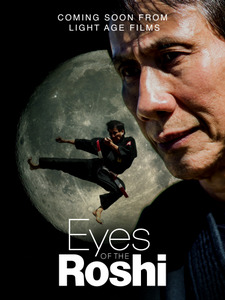 Title: Eyes of the Roshi
---
Synopsis: A Fugitive Grandmaster must summon his inner dragon to save the people he loves.
---
Genre: Action-Drama, Dark Humor
Cast: Eric Roberts, Grandmaster Adam Nguyen, Amanda Dunn, Ethan Marten
Writer: Jon Mark Nail, Joseph Baum
Director: Jon Mark Nail
Producer: Ethan Marten
Company: Light Age Films
Status: Completed
Release Date: 107 minutes
Release Date: 2016
Critical Review 
Splash
VEER (comes out August 15)
Virginian-Pilot: (Review comes out August 19)
Independent
Official Website
Official FB
Official Eyes of the Roshi Twitter
Official Light Age Films Twitter
Official Eyes of the Roshi Instagram