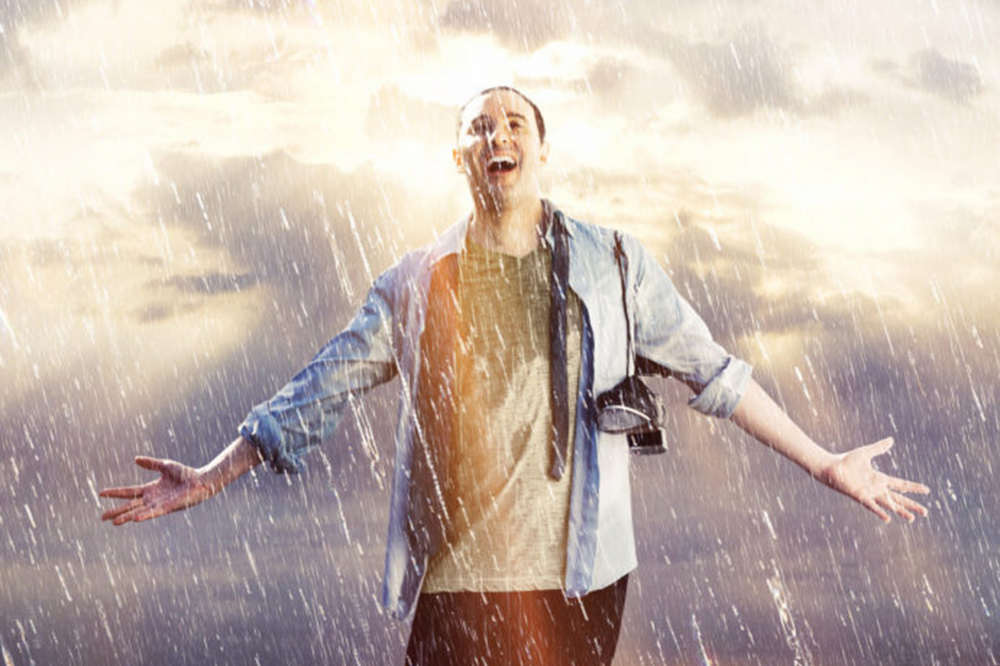 Date: 07 Feb. 2018
Case Study: The making of Dance Baby Dance
Filmmaker: Stephen Kogon
indieactivity: What is your film about?
Stephen: Dance Baby Dance is an underdog story about a tap dancer who goes after his lifelong dream against great odds… The story idea started with walks on the beach where I would listen to music to clear my head and get story ideas. At the time this story came about I was listening to a lot of old school soul (Stevie Wonder, Sam & Dave) and for some reason I just saw myself tap dancing to them (even though I'd never tap danced before in my life!). And it made me smile and made me happy. So I started coming up with the idea of a tap dancer who was an underdog, because I'm a huge fan of underdog films (Rocky, Rudy, etc.) as well.
indieactivity: Tell us about the festival run, marketing and sales?
Stephen: We haven't done any festivals for Dance Baby Dance yet. We started with a week-long release in Los Angeles (with live dancing afterwards) and will spread out to select cities around the country (again, with live dancing after). For the marketing, there was a lot of pre-building of the audience long before we started filming (we compiled a list of 9,000 dance studios around the country) and since its release we've worked with October Coast PR to get lots of interviews and reviews.
indieactivity: Dramatic Feature?
Director: Dance Baby Dance is directed by Stephen Kogon.
Producers: Stephen Kogon, Roy Bodner, Travis Huff.
Budget: $300,000
Financing: $30,000 crowdfunding / the rest via investors.
World Premiere: Arena CineLounge Hollywood, CA.
Website: Dance Baby Dance Movie.
indieactivity: Give the full official synopsis for your film?
Stephen: Have you ever had a dream? JIMMY PERCER did. His was to be a professional tap dancer. And in his early 20s, he was on his way … until a horrible knee injury stopped him in his tracks. He rehabbed like crazy to get back to where he had a chance again … only to re-injure the knee. The dream never died, but life happened. He met a pretty girl (TESS), they got married, he got a job and the years went by.
Now in his mid-30s, and still happily married, he sees one last chance to still go for his dream. A showcase for a touring dance show is coming to his town. To be chosen in this showcase means being a part of the touring show for a whole year. He'll have to compete against younger and better dancers to be chosen. And to make it even harder, his surgically repaired knee never recovered 100%, making it difficult to do moves that once came so easily. But no one wants it more, and no one will work harder.
As that's going on, Tess' sister LANIE and her 9-year-old daughter KIT come live with them. Kit is upset about her mom and dad splitting up, and won't talk to anyone. However, she loves to dance, and sneaks off one day to watch Jimmy practice. They end up doing a little tap dance routine together and as they bond, she starts coming out of her shell, and in turn she starts gaining self-esteem.
As the day of the showcase nears, the obstacles keep mounting for Jimmy. His knee starts feeling sore, a new amazing tap dancer enters the competition, and Tess and Jimmy's financial situation worsens. Due to all this, Jimmy's confidence starts to fade – until Kit returns the favor and helps get Jimmy back on track. When the big day of the showcase arrives, it becomes all that much clearer how brilliant the competition is. Even those who believe in Jimmy the most, know the odds are great.
And now it's his turn to dance. Will he be able to rise above all the competition, and his own shortcomings, to dance the performance of his life? If so, then his lifelong dream will be realized in Dance Baby Dance.
indieactivity: Development & Financing?
Stephen: I (Stephen) wrote the screenplay. My main background is as a writer and I've always been a big fan of underdog films like "Rocky" and "Rudy". But the idea to make the story about a tap dancer kind of came out of left field. I would often walk at the beach, listening to music, to clear my head. And at the time I came up with story, I happened to be listening to a lot of old school soul (Sam & Dave, Gladys Knight & the Pips, the Jackson 5, mid-70s Michael Jackson).
And for some reason, I just started seeing myself tap dancing to those songs (even though I'd never tap danced before in my life). And it made me smile. And I couldn't stop
smiling – and that's when the idea for the character and story came about.
As for financing, I started with a crowdfunding campaign and raised $30,000. Then I approached private investors with my business plan and script and after a year of trying, I raised enough to make the film.
indieactivity: Production?
Stephen: I wrote the script in early 2014, then once all the money was raised by October 2015, we went into pre-production whereupon all our crew was hired and all our actors were cast. We started filming in March 2016 in Torrance, CA at a dance studio for one week, then a house for 4 days. Then in May we did 3 pickup days in North Hollywood, CA and West Los Angeles. Then in August we did our final 3 pickup days at ANC Productions in Burbank, CA, which was a lighting warehouse. Once principal photography was completed, we entered Post-Production (editing and sound mixing). It took a year, mainly due to the intricacies of getting tap dancing to look and sound correct (doing some Foley for the tap dancing and some ADR for the dialogue). Finally, with the film in the can we approached distributors and were acquired by Indie Rights in October 2017.
indieactivity: The Release?
Stephen: We started with a week-long release in Los Angeles at Arena CineLounge in Hollywood on 1/19/18. On that same day we were also available on Amazon.
indieactivity: Advice from the Filmmaker?
Stephen: MELINDA is a project of love, I began writing in 2011. 2011 was a life changing year. I left
indieactivity: The Release ?
Stephen: The best advice I can give is to hire well (people who are reliable, communicate well, and take pride in their work) – and then make sure you spend enough time in Pre-Production preparing as much as possible (rehearsing and meeting with key department heads so everyone is on the same page). Doing that will minimize problems once you are on set.