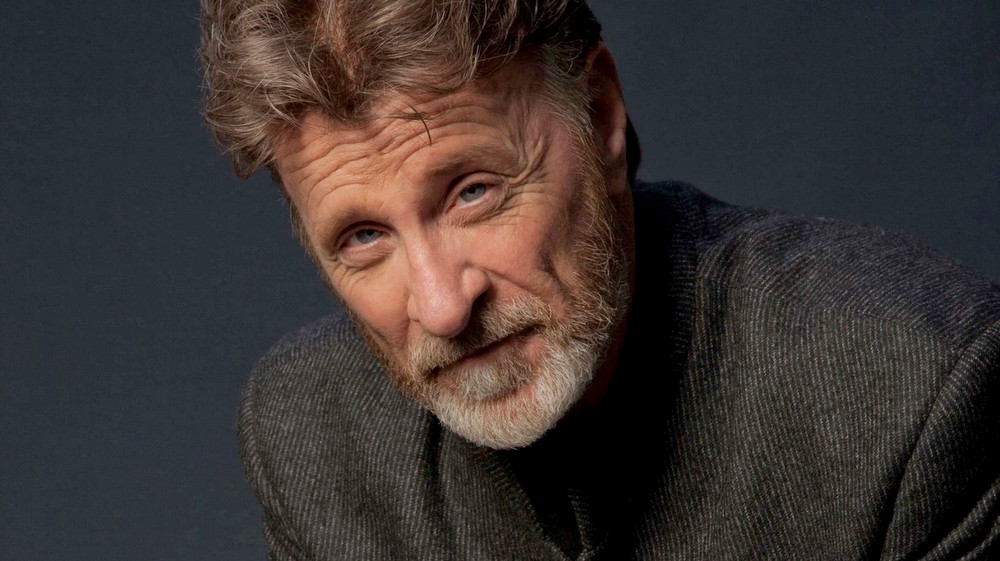 If you thought you knew the Bigfoot legend, think again as Fathom Events and Blue Fox Entertainment are set to bring "PRIMAL RAGE – Bigfoot Reborn" to movie theaters nationwide on Tuesday, February 27 at 7:00 pm local time. Directed by special effects master Patrick Magee ("Men in Black 3," "Spider-Man," "AVP: Alien vs. Predator"), the movie follows a newly reunited young couple as their drive through the Pacific Northwest turns into a hellish nightmare. After viewing the bloodcurdling feature, moviegoers will be treated to an exclusive Q&A and behind-the-scenes look at the making of the film with Magee and producer Angela Lee, hosted by a special guest. Additionally, attendees will receive a free commemorative mini poster (while supplies last).
Tickets for "PRIMAL RAGE – Bigfoot Reborn" can be purchased beginning Friday, January 26, online by visiting www.FathomEvents.com or at participating theater box offices. Fans throughout the U.S. will be able to enjoy the event in nearly 350 select movie theaters. A complete list of theater locations is available on the Fathom Events website (theaters and participants are subject to change).
"PRIMAL RAGE" follows Ashley (Casey Gagliardi) and Max Carr (Andrew Joseph Montgomery) as they, lost deep in the forest, are stalked by a terrifying creature that just might be Bigfoot. Soon, they find themselves embroiled in a strange land of Native American myth and legend turned all too real. Hopelessly trying to survive, with a handful of unsavory locals, they must fight against the monster in a desperate battle of life or death.
Marshal Hilton (The Perfect Weapon, Beetleborgs Metallix) plays the rough and tough B.D in the film.
indieactivity: When did your acting career kick off?
Marshal: I've been drawn to creative forms of expression for as long as I can remember. Living in Southern California where I grew up, there are a lot of people working in the entertainment business. The business surrounds you an all levels. As a child I was actually heavily into music for much of my youth. I started out playing Drums when I was six years old. I Picked up Guitar in high school and started playing paying gigs in Rock & Roll and Blues bands. Music has always been a creative outlet for me. My first two Majors in College were Music and Theatre, and the fact that the girls in the Theatre Department were hot didn't hurt my motivation to go to class.
As time went on I eventually changed my Major to Business and Marketing. After several years of barely getting by and sleeping on friend's couches, I figured that I needed to learn how to make money as well. I transferred to San Francisco State with the goal of an MBA. That's when I started studying acting again in 1990 with a fantastic acting teacher named Jean Shelton. Jean founded the Jean Shelton Actors Lab and was widely regarded as one of the finest Method acting teachers in the country.
She had grown up and worked with Stella Adler, Harold Clurman and Lee Strasberg in the heart of the New York stage community and brought that craft sensibility to the west coast. It gets no more real that Jean. I knew then that I'd be heading back home to the Los Angeles area to continue my acting pursuits.
indieactivity: And why movies? What was it about movies that had you fixed on building a career around making them?
Marshal: In this business more often that not, you don't get the work that you want, you take the work that you get. It's just the way it works. Some folk's bounce right into TV, some stay in theater, others find a home in film. There really is no rhyme or reason, it just happens the way that it will happen. You can prioritize one genre or medium over another, but you will eventually go where people are willing to pay you for your services, even if its not your ideal first choice. It's economics.
indieactivity: What was the first acting job?
Marshal: It wasn't actually an Acting job per say, I was featured in a 1977 Surfing film called "Free Ride", Directed by Ventura surfer and filmmaker Bill Delaney. I was heavily into surfing and skating with Tom Sims Skateboard team when I was in High School. We had found this perfect empty swimming pool in Oxnard, California and had been skating it hard all summer. Bill found out about the pool and thought having a skateboarding sequence would be cool.
indieactivity: And how do you think you've improved as an actor since then?
Marshal: The first draft was about two months, however, over the past thirteen years I kept tweaking things all the time.
indieactivity: When did you form your production company – and what was the original motivation for its formation?
Marshal: I would hope so. As actors, I believe that we are constantly evolving and learning. Our instrument isn't static. We age. We experience life as we go through the life cycle. Am I better than when I got serious about acting 25 years ago? Sure. But I also so think that it's not necessarily that I'm "better", it' more like I'm "different". I'm older. I'm definitely wiser. My body is different. My voice is different. I'm very comfortable with the creative process and that allows me to now use a different version of me, hopefully one that is honest and true.
indieactivity: Is there a sequence in the latest movie that you're truly proud of, one you can genuinely step back from and say 'wow, I'm good in this scene!'
Marshal: There were many. I was blessed to have such wonderful actors to work with. Patrick did an amazing job casting such perfect people to bring this crew of characters to life. Trevor Wright, Brandon Gibson, Blake Johnson, Jim Roof, Scotty Fields, Terry Peay, and Timothy Reed Martin were so much fun to work with. They absolutely killed it. You have to understand, most of these guy are improve comedians. You take ten actors tromping through the woods busting jokes non-stop and it was just hilarious some of the things that happened. It was so enjoyable to be part of this film. But as for your question, I would say the scene were Max and Ashley decide to approach the hunters in the middle of the deep forest and asks if anyone "…has a Cell Phone…" was probably my favorite scene to shoot.
As for a self-critique of my performance, I generally don't watch my work once the film is done. It's not a healthy experience for me. I personally find it horrifying to see my old face. I really don't want to fall into the trap of self-editing my work based upon my ego's insecurities. I want to stay as organic to my instincts as possible. If I watch, then it's myself saying: "That's stupid"… "Why are you doing this or that with your mouth"…crap like that. You have to be comfortable with letting go of all that and behave as organic and instinctively as possible. Otherwise you'll start posing and that's not a good thing to do as an actor.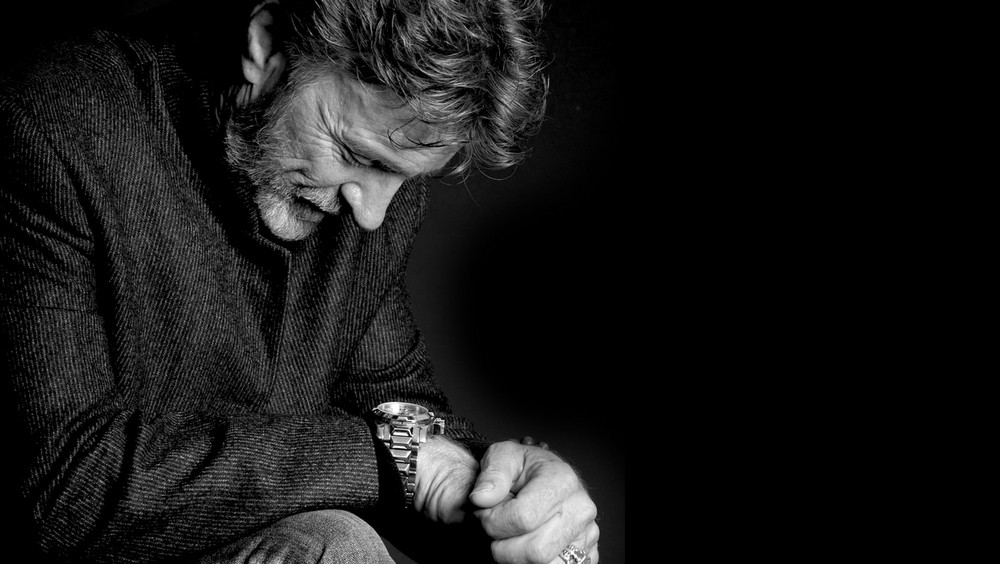 indieactivity: How did you get cast?
Marshal: I actually read for the role. It was a typical audition situation. I met Patrick Magee the Director, Angela Lee the Producer and Angela's Bulldog at some place in Hollywood. I got a call that Pat wanted to meet at his Studio the next day. When I walked into to his Studio and saw all his amazing work lining the walls and ceiling, I just looked at him and said, "I'm in". I hadn't even read the script. His work was so stunning and so detailed I knew I was going to working with a guy that was not only passionate, but an artist that had supreme skills. He showed me the concept trailer and said we were going to shoot in the Redwoods forests of Northern California and Oregon, and when I saw his Bigfoot creation, it was a no brainer.
indieactivity: Did you have much time to know your co-stars before the shoot began?
Marshal: I hadn't met any of the cast prior to arriving to the shoot, which isn't uncommon. Some of the cast knew one another through the director so there was a sort of family atmosphere already established. It was an easygoing wonderful company to work with. The Cast and Crew were amazing group of passionate people all working together. I loved every minute of the experience.
indieactivity: Where did you shoot the movie? And I suppose a better question is… where?
Marshal: The film was shot in the Giant Redwood Forests of Northern California near the border of Oregon on a private 1,200-acre reserve. We were based out of Crescent City, CA. It was one of the most spectacular locations that I've ever experienced for a film production. It was truly inspiring and an absolutely perfect location to capture Patrick's vision of Bigfoot's return to the screen.
indieactivity: What do you hope audiences get from the movie?
Marshal: I hope they have a fun ride. It's truly an action adventure thriller escape film. There's no political or social message underneath the narrative. It's just a beautifully shot urban legend move that takes you on a pretty intense ride. But here is one thing that people will take from the film…
Be careful when walking in the forest…
Thanks so much for reaching out! You can keep tabs on what's going on by following any one of my social media profiles. We're constantly putting up news and info.
Peace…