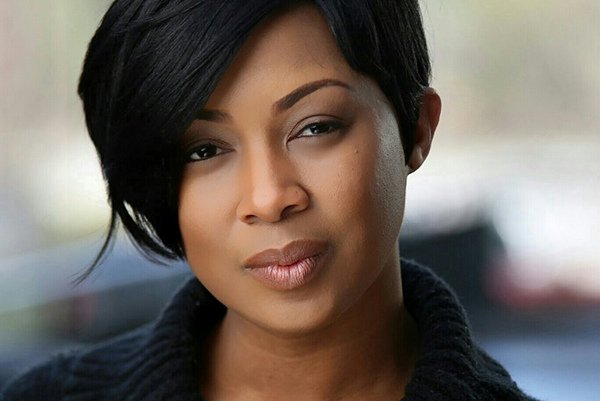 Acting for me was rooted long before I could write my name. I would always hear stories of how my mother and other family members would have me in beauty pageants (as a toddler). I was never a shy child; I was very outspoken and would sing every song on the Radio- even making my own version of the song- to where it would become annoying. Any opportunity to enter into a Talent Show – I would arrange a small girls group. My first actual class was Drama in High School…I HATED IT! I decided Then, Theater was Just Not My "Thang".
At the same time I enjoyed creating looks. I earned a lot of money by styling hair from the age of 14 to my late 20s and later my thought process began to manifest into this "American Dream": marriage, family & work.
Several Years in, being a young wife and mother – I begin to lose myself. I didn't know then- that I had become someone-unrecognizable. Fortunately, I divorced and discovered what was missing.
What grounded me- was my relationship with God and people in church that would champion me. One day – I volunteered to read a part in a play…and was offered a bigger role. This truly was the vehicle for me finding my creative voice again!!!!!
Fast forward. I began on a quest to Identifying my purpose. I relocated to Atlanta, worked corporate America and networked until it became time to resign and pursue acting Full-time.
Highlights: Conversations with Tisha Campbell Martin https://t.co/U1Ea3zTlxU pic.twitter.com/adSewreUWP

— Sunny (@BANGSMediaMag) June 19, 2017
indieactivity: Did you study what you dp?
Sunny: Volunteering and working as Background (Extra) sometimes with no monetary incentive was how I learned. Being in the right place at the right time; I met a group of filmmakers- who I believed I would be volunteering to shoot a commercial for. Unbeknownst to me, it was an International contest as well! Months later, I was actually compensated nicely, and from there the established the connection with my (then) private acting coach, Grant McGowen, PNO Theater. Method of Study is/was the Sanford Meisner Techniques.
In addition, I would also counsel up with 1 of My mentors, the Late Tommy M Ford. Not Only was he instrumental in my early acting career but he served as a Life Coach to some degree; helping many industry professionals to diagnose and become self aware.
indieactivity: Tell us about the work you have produced?
Sunny: My very first opportunity to produce didn't come as many would, traditionally. Because I have always been an avid supporter, I felt it was my duty to promote any project that I was part of. At the time, my role in the film was a supporting but because I worked a lot behind the scene- I was offered a job as an Associate Producer. This was huge for me. I began to learn the business end. Casting, Location Scouting, Promoting, Managing IMDB, Film Festival Entries, TV Interviews and Public Appearances would be the highlight. I learned quickly what to do and what not do. As I worked on this particular project – I filed on the knowledge and connections I had made. I later began to focus more on writing and learning how to pitch my own projects.
indieactivity: Do you take courses to improve your craft?
Sunny: Although I am extremely passionate about producing and writing, I am true to being Free and Living with no regrets. With that, I am in constant study mode. I believe "Iron Sharpens Iron; currently taking private coaching with Director Actor, Shay Mack.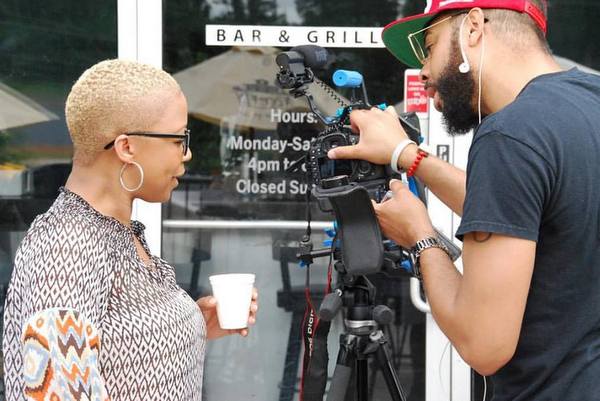 indieactivity: How do you combine acting and producing?
Sunny: I find it a tremendous task, having knowledge of and wearing the hat of a producer & still acting; therefore must be secure in Balance. I never abort my responsibilities to my personal projects that I am producing, so without effort I am always connecting with other Producers, Director and funding opportunities as well as teaching myself the tricks of film equipment. I often create reels (for the sake of me becoming sharp at editing, etc.) and writing bios for other Artist.
As an Actress- I feel blessed to be in a prosperous Entertainment Culture. After doing the "homework" (and still working), it was evident that I was serious about evolving. Naturally, being a Producer it is difficult for me to relax on being my own advocate, however I understand that there is Great Gain in releasing control or delegating. One of the most important things as an actress is making sure- when building a team; we compliment each other. IE: Knowing my personality and goals for accepting roles. I have recently signed with GIL Talent Group (Agency) and am under advisement of my Talent Manager, Shauna D and CO.
indieactivity: Explain your acting process?
Sunny: My acting process is simple. I wake up each day in mode. As my life would have; it is certainly unpredictable. I usually am talking to myself in the mirror- this was one of the exercises learned under the trainings of Tommy Ford. In addition I practice breathing (daily) to aid me in the audition room.
indieactivity: What tip or advice can you give actors?
Sunny: For Actors New to the Business; my advice would be to Listen and Observe More, Take Notes and Remain Teachable. Read scripts from actors you admire and re-watch them film from an aspiring actors P.O.V. and More than All, Know Your Purpose for Acting.
indieactivity: What is it like working in the film business?
Sunny: Being a filmmaker, I see the Big Picture! I pay attention to advertisements, Distributions and the needs of the people. There is an algorithm to filmmaking. Almost like a cake recipe, I pride myself on knowing the basics and then making it my own. Making my work Signature!
indieactivity: What do you want to change about the film business?
Sunny: What I would change about filming is creating real situations when it deems (less scripted writings), ultimately changing how shows are rated.
indieactivity: What do you want to be remembered for?
Sunny: What I want to be remembered for is my effort, ability, dedication and passion to tell the story and my love for people.
Website | IMDB | Facebook | Twitter | LinkedIn | YouTube | Google+