Laura Swift stars in writer-director Matt Mitchell's The Rizen, invading VOD this month from Uncork'd Entertainment
Synopsis: The year is 1955. NATO and the Allied Forces have been conducting secret, occult experiments in a bid to win the Arms Race. They have finally succeeded, but what they have unleashed could tear our world apart. Now one woman must lead the only other two survivors past faceless horrors that threaten to kill or capture them at every turn. They are the only ones left who can fight to close a door that should never have been opened.
Laura Swift, who also works as a stunt performer on huge movies like Mission : Impossible 6 and Fast & Furious 6, tells us about her transition into playing a lead.
indieactivity: When did your film career kick off, Laura?
Laura: A few years ago really. When I first got into the industry a lot of reality tv was being made so there wasn't quite as many opportunities. I was getting bits and pieces, small roles in some good shows but it wasn't until I qualified for The British Stunt Register that things really got going. I've been incredibly fortunate to have had some great opportunities and to learn from some really experienced people.
indieactivity: Was it always the intention to eventually move out of stunt work and into acting?
Laura: I actually started in acting & progressed into stunt work. I've always been quite physical and as a performer looked for roles where i could utilise that. I was on set as an actor watching the stunt people doing some amazing things and wishing i could do that too. The stunt training has opened up more work opportunities both as an actor and stunt performer and I really enjoy both.
indieactivity: How different are the two – being a stunt performer and a lead actress?
Laura: When I'm stunt doubling I've worked with leading actresses. Being a stunt performer you can take some hard hits but I love the physical challenge. The acting helps when you're stunt doubling as you have to match the actresses movement and physicality as closely as possible. It also helps with the stunt performing as you have to play the scene and react accordingly. I enjoy the stunt side as a lot of the time you can come in to work, do what I call the fun stuff i.e. the fights, explosions etc and go home again. When you're a leading actress you're often in a lot of the scenes and are having to learn lines and get into the emotional headspace of the character as well as the physical aspect.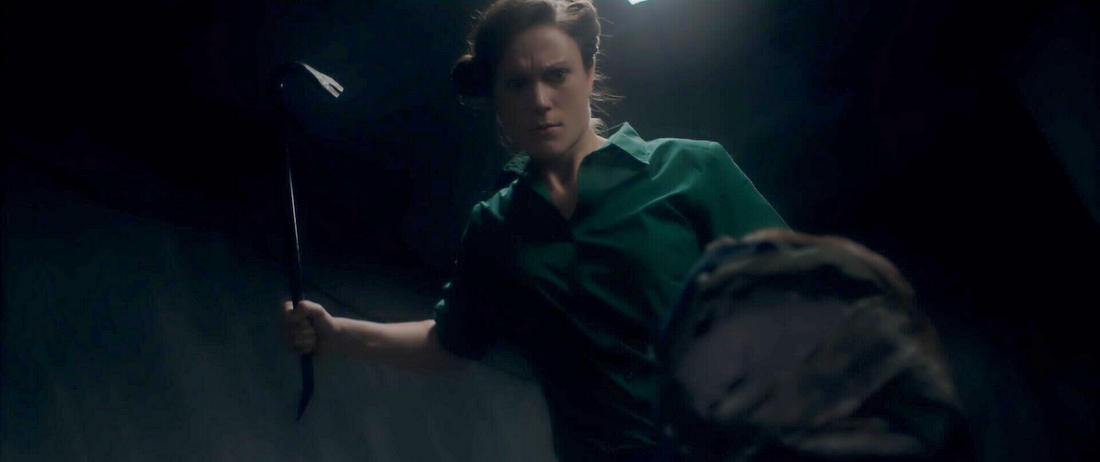 indieactivity: Anyone whose career you admire – particularly those who've both done stunts and fronted films?
Laura: I'm really inspired by the female stunt coordinators I've worked with. We've got some incredible women in this business who are so talented. I worked with Gina Carano in Fast & Furious 6, she was a fierce UFC fighter and she made a brilliant transition into roles which showcase her skills. Watching her in the Fast 6 fight sequences was really something. I admire Gal Gadot and that Wonder Woman is now a real role model for girls, inspiring strength and showing that women can be as 'kick ass' as men, sometimes even more so as often we have to do it in heels!
indieactivity: Since your beginnings, who have you enjoyed working with the most? Anyone that has really impressed you?
Laura: I've been incredibly fortunate to work with some brilliant actors both as an actor myself and as a stunt double. It's really difficult to narrow down a few as I've loved working with them all for many different reasons. I just stunt doubled for Rosamund Pike and watching her become the character was really amazing.  She is an incredible actress.  I loved working with Dwayne Johnson. He was such a joy to be around and was really gracious and had time for everyone.
indieactivity: When did the journey on "The Rizen" begin?
Laura: I was contacted by the Lost Eye team who found me on a casting site, they asked me if I'd come & read for the role and I was offered the part a few hours after my audition which was great as I loved the role, the script and those I'd met at the casting. The film was in pre-production a while due to the logistics of things like building the sets but I was cast fairly early on which was great as i got to read in at the auditions for Briggs and Baughman as those character relationships were really important. It's really interesting being on the other side of a casting and seeing how actors come across. Matt and I had a few days rehearsing some of the action before filming and then we were into the shoot which was three months of long but very rewarding days.
indieactivity: How would you describe the tone?
Laura: It's a real mix of action and sci-fi with a bit of comedy and a touch of a thriller. It's a really interesting concept. It's dark and horrifying at times but you go on a real journey with the characters and really root for these three unlikely heros. Visually it's stunning, Jamie our DOP did the best job and there are some brilliant creepy performances. I think our film has something for everyone.
indieactivity: Tell us about working with Matt Mitchell on this one?
Laura: Matt is my hero. He's so creative and he is so inspiring to work for. He really knows how to get the best out of his actors and it's a fun and really supportive environment. He wrote the script, directed it and worked out most of the fight sequences. He's also a really talented editor. Matt is so passionate and talented I'm really excited to see where his career goes. He did however head butt me while we were filming which I haven't let him forget! He was demonstrating to a 'blind' part of the fight scene and accidental head butted me straight in the nose so hard there was a really loud crack. Luckily nothing was broken and we just cracked on with the scene.
indieactivity: How collaborative was he? Was he open to ideas?
Laura: Matt had a great vision for the film and what he wanted it to be but he was very open to suggestions and ideas if they were good!
indieactivity: What's next for you?
Laura: I have a very exciting new project in the pipeline for early 2018 but I can't say what it is at this point I'm afraid. Hopefully 2018 will be a great year. We're very fortunate that there's a strong industry in the U.K. at the moment and with VOD it's opened up lots of opportunities for new film and tv dramas which is really exciting. Not only has it created more work in the entertainment industry but also great things to watch.